News and Blog Posts
Welcome to the home of our Blog posts.  Through these posts we aim to keep you updated about the goings-on here at Galtres Lodge.  We'll keep you up to date with any changes, offers, events, our refurbishment progress, and anything else that we think you might find intereting or useful!  Thanks for reading!
Sign up to our mailing list to be the first to hear about offers, events, and news at Galtres Lodge >>
---
Dining in York: Our Forest Restaurant Has Been Shortlisted in the Hotel Cateys Awards!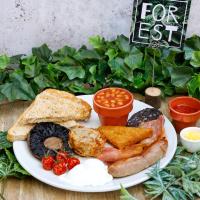 Have you experienced our fine dining in York? We're excited to announce that our Forest restaurant has been shortlisted in the prestigious Hotel Cateys Awards!
Read more...