A warm, cosy, relaxed, and rustic restaurant, and THE place to come at any time of the day for breakfast, lunch, dinner, or even just a quick drink and a snack.
The restaurant has stunning features which have been uncovered to show the history of the building; expect original oak beams, exposed brick walls, and traditional fireplaces.  During the daytime, Galtres Lodge is a lovely and relaxed place to enjoy breakfast, lunch, home-made cakes, daily freshly baked scones, or even our "forest" afternoon tea which has to be seen to be believed – the most exciting afternoon tea in York (if not beyond)!   In the evening, the lights go down and the music goes up, and our a la carte menu comes in to its own – favourite dishes include the "Whole Yorkshire Hog" starter and the "Rack Of Local Lamb" main course, but there is something for everyone on this menu. All our menus include freshly cooked homely meals, using as many local ingredients as possible - including fish and meat from the Shambles Market (just a few steps away). 
Proudly housed within Galtres Lodge Hotel, the name FOREST comes from our history, with the word Galtres originating from an ancient forest:  The Royal Forest of Galtres was established by the Norman kings of England, and once extended to the York city walls.  
Evening Menu
Daily 5pm - 9pm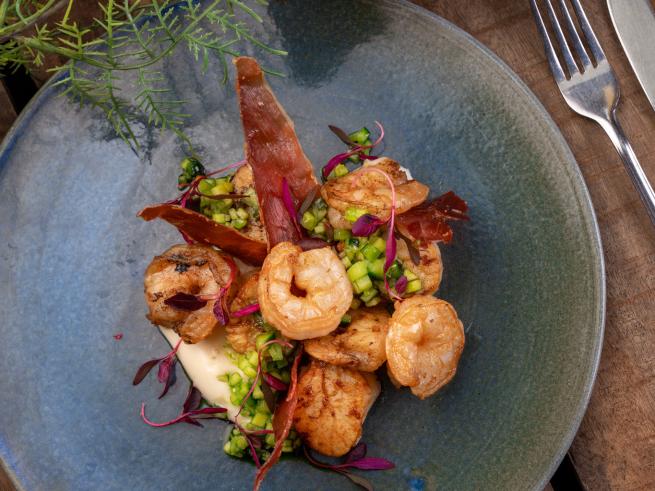 A lovely menu of classic British ingredients, bursting with dishes that showcase our chefs' finesse!  Produce from around Yorkshire and much from the Shambles Market just around the corner, we have a 'right proper' menu. 

Daytime Menu
11.30am - 4pm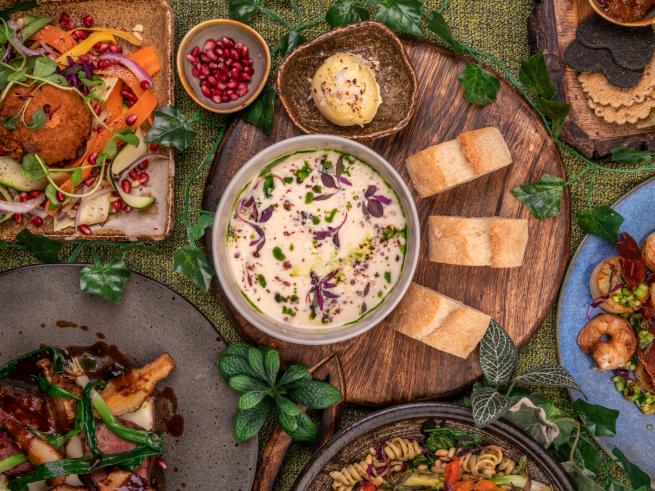 An eclectic mix of all of our favourites.  All the options from our evening menu, plus sandwiches, snacks, and lite bites. Includes all the classics; fish & chips, wild boar burger, Caesar salad and a delicious wild boar burger!
Afternoon Tea Menu
2pm - 5pm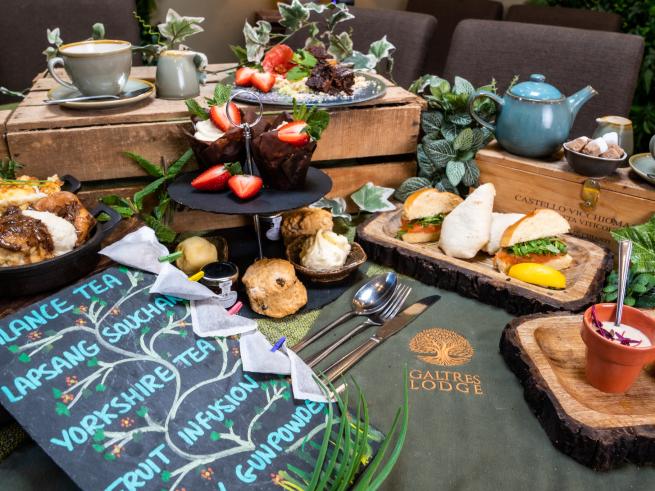 PRE-BOOKING REQUIRED. Monday to Saturday, with inspiration from our history & created a "Forest Afternoon Tea" - complete with carefully paired teas with each course, this is the most exciting Afternoon Tea in York (if not beyond!).
Forest Bar
Just Pop In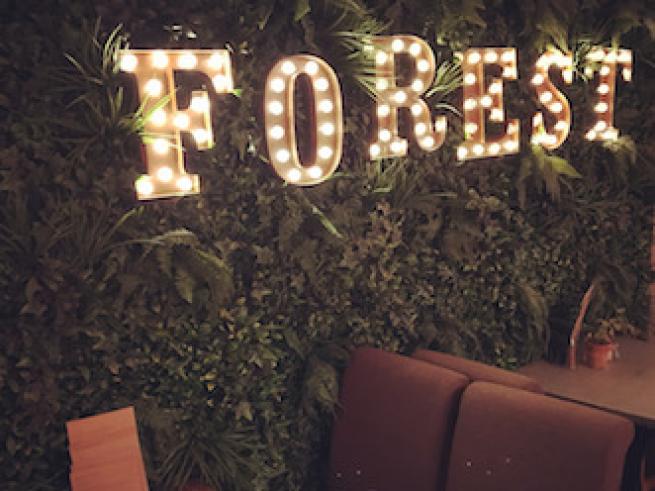 Our motto is "good vibes all day every day" so what better place for a super relaxed, but really good fun drink with friends? Cocktails, Black Sheep Beer or just a great cup of coffee...
Breakfast Menu
7.30am-11am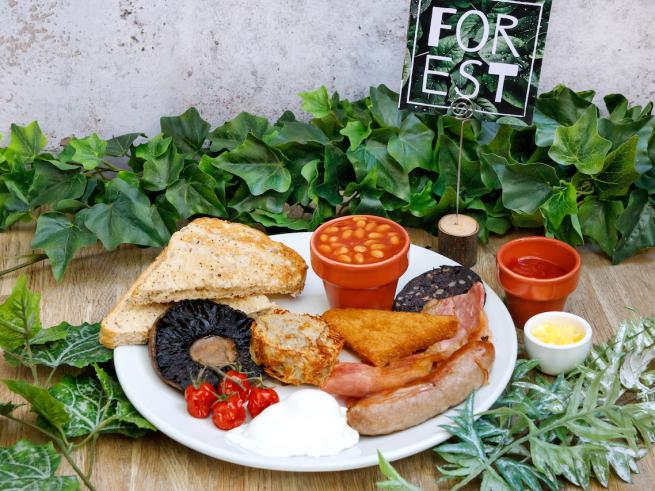 A delicious home-made breakfast at Forest includes a Full Yorkshire Breakfast (pictured), a vegetarian "Gardener's Breakfast", or even Eggs Benedict, Pancakes, Kippers, Granola, and Porridge (try the York fudge topping!).  Sit inside, out in the secret garden, or at the front watching the York world go by.
Sunday Feasting
Sunday Noon - 4pm
Sunday Feasting at the Forest is about sharing, catching up and winding down, or maybe keeping that weekend buzz going.  With a great choice of classic and modern cocktails, punchy red wines, champagne, local beer, and an award-winning team you will soon realize why there is no time limit on the table. 
If you have an allergy, or any questions about the menu, please ask a member of staff.